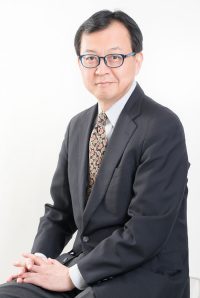 Representative Profile
Koichi Kamon (Koji Kamon ; Pen Name)
Turnaround producer for the manufacturing industry, Koichi Kamon
Futureship Co.,ltd  Representative
Born in Tokyo in 1957 and currently lives in Yokohama
Based on more than 30 years of experience in the field of manufacturing at major Japanese manufacturers and overseas EMS companies, he provides support for organizational reforms and development strategies to develop new products and businesses while utilizing existing core technologies in the manufacturing industry with the aim of revitalizing Japan's manufacturing industry.
After working as a hardware engineer at Ricoh, where he developed new products such as digitalized copiers and proprietary semiconductors, he was headhunted by an American semiconductor company. There, however, he learned the Western-style development process, but faced many problems due to the Japanese way of working and the Western-style contract-based way. He realized that the Japanese way of working is not acceptable in the world.
While working with Japanese companies on the side of American companies, he has successfully led multi-national teams of engineers from the U.S., Europe, China, Taiwan, and other countries to complete projects such as LCD TVs, communication devices, and in-vehicle devices, using his unique management style that combines Japanese and American cultures.
Then, he has been engaged in the management of small and medium-sized enterprises in Japan, and has learned firsthand about the compatibility between management and strengthening development organizations, and has evolved his management style to incorporate business administration.
Later, he returned to a Japanese company as a development manager, where he implemented organizational reforms to face real challenges with engineers in the field, and contributed to the sales growth of two product business units in three years by providing new technologies for the development of several non-core product groups that had just been launched.
He is working hard every day to revitalize the Japanese manufacturing industry through his unique method that combines his own know-how born from 30 years of experience in Japan and the U.S., lean product development that he has learned and practiced over the past 30 years, TOC (Theory of Constraints), job theory, and various management theories that he has gained from his experience in corporate management.
Job History   
1981 Joined Ricoh Company, Ltd.

1998 General Manager, LSI Design Service Department, Cadence Japan

2001 Director of Design Services, Jabil Circuit Japan Co.

2009 Representative Director, Regulus Co.

2012 Deputy General Manager, WS Development Division, Ricoh Company, Ltd.

2017 Established Futureship Co.



Others
October 2017: Appointed as Research Support Advisor, National Institute of Advanced Industrial Science and Technology (AIST)

November 2017 TOC (Theory of Constraints) Jonah Certified
Representative Writings
Representative's writing column
Columns on this site
Product Development Innovation Column
Blog
Blog of senior start-up president
Manufacturing Revival Practice Group
The Path of a Manufacturing Engineer